To order please contact Lilian.
Cash, cheques and money orders are accepted.
Shipping costs will be added.
CD
One in the Light - Yoga with Lilian
$20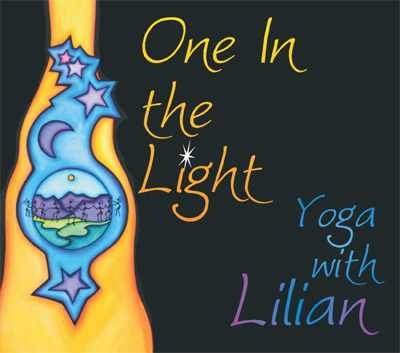 This CD offers guidance for practicing Breathing and Relaxation. It also includes Toning (Sound Healing) and some of my favourite Sacred Chants.
It is my hope that this CD will encourage a nurturing home practice that can lead to a state of awareness and clear presence.
Track List:
1. Opening/Breathing - 13:40
My Radiant Breath
2. Relaxation - 9:52
The Sacred Chamber of my Heart
3. Toning - 8:57
Sound Healing
4. Ancient Sacred Chants for Peace, Love and Light - 28:41
DVD
Yoga on Chairs by Lilian
$15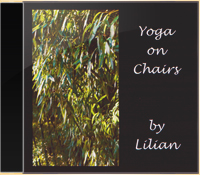 Join Lilian in this gentle yoga program designed for seniors or those with limited mobility. All practices are done while sitting on a chair.
This instructional DVD includes:
1) Cleansing breath techniques
2) Energy activation (self-massage) techniques
3) Movements and poses for the whole body
4) Affirmations
5) Guided relaxation
Running time: 54:14
View a clip from the DVD below: